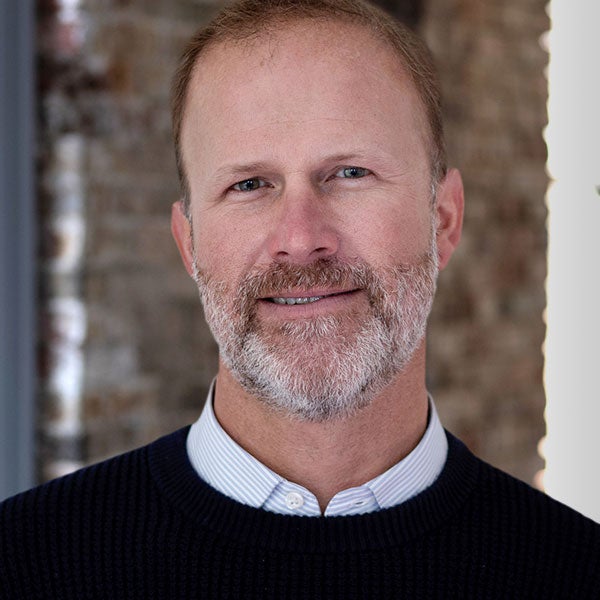 Global Director, Methane Pollution Preventer, Clean Air Task Force
Jonathan has worked with CATF since 1999 and serves as Global Director of the Methane Pollution Prevention program, where he develops and directs all of CATF's international efforts to dramatically reduce methane pollution from energy, waste, and agriculture. Jonathan brings over two decades of experience working with governments, companies, and civil society around the world to foster and implement policies to reduce methane pollution. Jonathan works to catalyze international coalitions, country level policies and subnational efforts, to foster rapid change. He also serves on the board of the Climate and Clean Air Coalition.
Prior to joining CATF, Jonathan served as policy director for a national environmental campaign working to clean up coal fired power plants in the U.S. and was legislative assistant to U.S. Congressman Ralph Hall for energy and environment. Jonathan has a B.A in Latin American Studies from the University of Texas and also served as a Peace Corps volunteer in the Republic of Congo.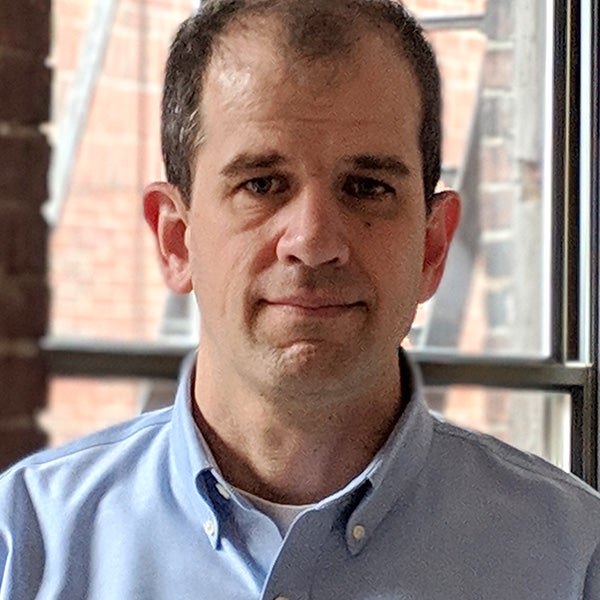 Senior Scientist, Clean Air Task Force
David McCabe has been with CATF since January 2010, focusing on methane from the oil and gas industries. David engages with industry, regulators, and researchers to better understand emissions sources and practices and technologies to reduce emissions. Recent and current collaborations include research projects to measure methane and other pollutants from wellpads in Wyoming and Utah, emissions from flares in North Dakota, and volatile organic compounds in the Marcellus Shale production area of southwestern Pennsylvania. David has designed and managed studies of the feasibility of zero-bleed pneumatic equipment at oil and gas production sites; the economics of leak detection for oil and gas facilities; and alternatives to flaring of associated gas from shale oil plays. He has worked with multi-stakeholder groups such as STRONGER and the Center for Responsible Shale Development.
Prior to joining CATF, David served as an AAAS Science and Technology Policy Fellow at US EPA. He received a PhD in Chemistry from the University of Colorado, and conducted post-doctoral studies at the California Institute of Technology.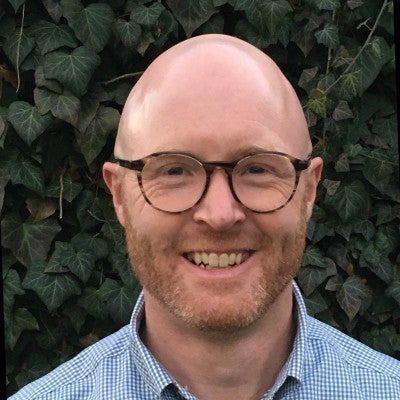 Senior Director, Global Agriculture Methane, Environmental Defense Fund
John Tauzel is the senior director for Global Agriculture Methane at EDF. He facilitates EDF's work to focus attention on the critical climate issue of agriculture methane, to spur development of innovative solutions to cut on-farm methane emissions, and to find pathways to support farmers in adopting new technologies and practices.
Bringing experience in environmental policy, agribusiness, entrepreneurship and the commercialization of livestock health solutions to the role, John is passionate about helping farmers improve the economic and environmental sustainability of their farms to deliver global food security. He believes strongly in the power of co-created solutions to fight climate change.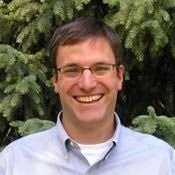 Associate Vice President, Energy Transition, Environmental Defense Fund
Dan leads a team of staff and consultants working with partners in government and civil society to reduce methane emissions from the oil and gas industry across North America. He has led successful campaigns to craft and strengthen methane policies at the state and federal levels in the U.S. and is now focusing on policy and implementation improvements in Canada and Mexico as well.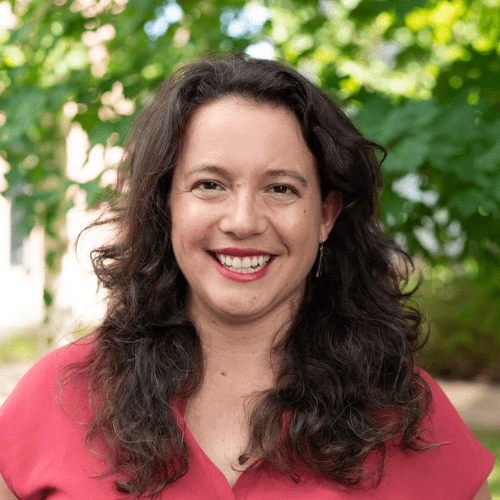 Julia's earliest memories as a child are of protecting wildlife, planting trees and cleaning up litter. This interest led her to obtain a Bachelor of Science in Conservation Biology from McGill University. She then moved to Italy where she worked as a secondary school science and geography teacher. A desire to combine her interest in education with community organizing led her to complete a Masters in Adult Education and Community Development from the Ontario Institute for Studies in Education. Since then, she has worked at Greenpeace Canada and Oceana Canada. For over a decade, Julia has been involved with grassroots climate justice organizing across the world. Julia is very excited to work with Environmental Defence, where she advocates for climate action and the phasing out of fossil fuel subsidies.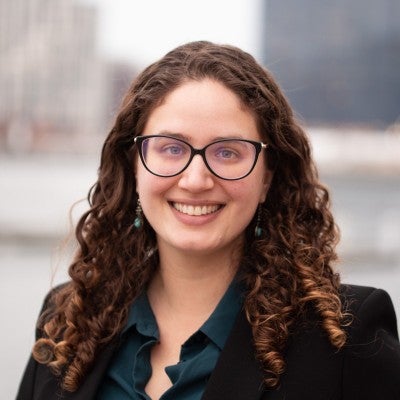 Director, Hispanic Access Foundation
As Hispanic Access Foundation's Director of Conservation Programs, Shanna Edberg works to promote environmental stewardship in the Latino community, elevate Latino voices in conservation policy, activate Latino conservation leaders, and provide them the resources they need to create a more sustainable and just future.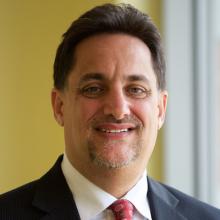 Director, International Climate Initiative, World Resources Institute
David Waskow is the Director of WRI's International Climate Initiative. The Initiative is focused on international cooperation that catalyzes and supports action on climate change at the national level in developed and developing countries. The initiative includes work on the elements of a 2015 international climate agreement and the Climate Justice Dialogue, addressing issues of climate impacts and equity.
David has worked for many years at the intersection of environmental and development issues. Prior to WRI, David directed climate change policy at the development organization Oxfam America, where much of his work focused on the impacts of climate change on vulnerable communities. While at Oxfam, he addressed a wide range of climate finance issues, including increasing financial resources, the development of effective, responsive finance institutions, and the participation of local communities in directing the use of finance on the ground. At Oxfam, he also directed policy work on climate adaptation and resilience strategies, including food security and agriculture issues and the role of the private sector in climate resilience.
Prior to joining Oxfam, Waskow served as the international program director for Friends of the Earth, where his role included overseeing the organization's work on the environmental dimensions of trade policy and international financial institutions. In addition to his international experience, he has worked on domestic issues ranging from low-income housing to garment industry labor conditions.
He has testified before Congress on responses to climate change and on trade issues, and he is frequently a go-to source on climate change financing for the media, from The Washington Post to The New York Times.
He has graduate degrees from the University of Chicago and the Woodrow Wilson School of Public and International Affairs at Princeton University; his undergraduate degree is from Brown University.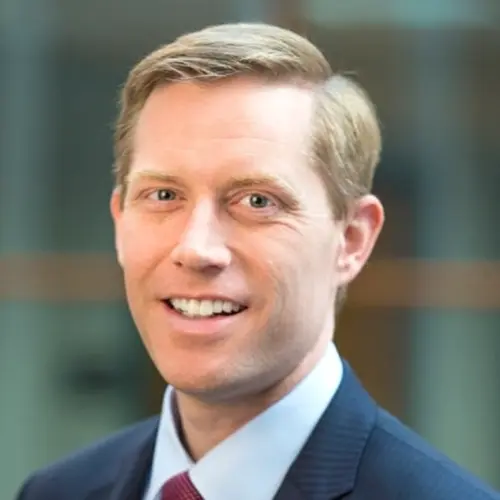 Professor, Director, Center for Global Sustainability, University of Maryland
Nate Hultman is the Founder and Director of the Center for Global Sustainability at the University of Maryland, and Professor in the School of Public Policy. Prof. Hultman's work focuses on developing and assessing policy strategies to target and achieve ambitious national climate goals. This includes U.S. emissions mitigation policy, rapid coal phaseout strategies in diverse national contexts, and economy-wide emissions strategies in key countries, with a focus on China and others. He was recently Senior Advisor in the Office of the Special Presidential Envoy for Climate at the U.S. Department of State, where he led the writing of the 2021 U.S. Long Term Strategy report and helped negotiate the U.S.-China Joint Glasgow Declaration at COP26. In his academic research, he was also lead author of several recent assessments of U.S. national climate strategies and emissions targets in advance of the announcement of the U.S. 2030 climate target (NDC). From 2014-2016, Hultman worked at the White House on the Obama Administration's climate and energy policy team. During this time, he helped develop the U.S. 2025 NDC, supported bilateral engagements with China and others, and participated in the international climate negotiations in Paris. He has participated in the UN climate process for 25 years, starting with the Kyoto meeting. Hultman is also a nonresident senior fellow at the Brookings Institution, and associate director of the Joint Global Change Research Institute, a collaboration between the University of Maryland and the Pacific Northwest National Laboratory. He was formerly a visiting fellow at the University of Oxford and a Fulbright fellow. He holds an M.S. and Ph.D. in Energy & Resources from the University of California, Berkeley, and a B.A. in Physics from Carleton College.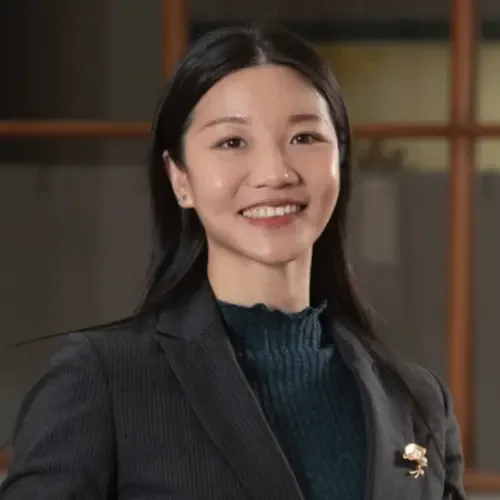 Assistant Research Professor, Center for Global Sustainability
Co-Director, China Program, Center for Global Sustainability
University of Maryland
Dr. Ryna Cui is an Assistant Research Professor and Co-Director for the China Program at the Center for Global Sustainability (CGS), University of Maryland School of Public Policy. Dr. Cui is an expert in global coal transition and climate and energy policies in China. She leads the Global Coal Transition Project at CGS that focuses on rapid coal phaseout pathways both globally and in key countries of interest, including China, India, and other coal-heavy economies. As the China Program co-lead, Dr. Cui also manages the development and implementation of CGS's China program portfolio.
Her current research focuses on coal phaseout and energy transition, global and national long-term mitigation strategies in China, India, and the Unites States with integrated assessment modeling, low-carbon strategies through the "Belt and Road Initiative'', and subnational climate actions. She is currently serving as a contributing author for the Intergovernmental Panel on Climate Change (IPCC) Sixth Assessment Report, focusing on global coal transition. Dr. Cui also holds a joint appointment at the Joint Global Change Research Institute, a collaboration between the Pacific Northwest National Laboratory and the University of Maryland. Her prior research has focused on long-term food security under climate change mitigation, international agriculture trade and food demand, integrated assessment of energy-food-water nexus, and international carbon markets. She holds a PhD in Environmental Policy from the University of Maryland, a Master's degree in Public Policy from the College of William and Mary, and a Bachelor's degree in Management Science and Engineering from Renmin University in Beijing.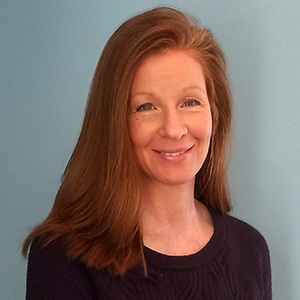 Senior National Field Manager, Moms Clean Air Force
Patrice Tomcik is passionate about public health, and her work focuses on equitable solutions to protect children's health from air pollution and climate change through advocacy actions and policy work at all levels of government.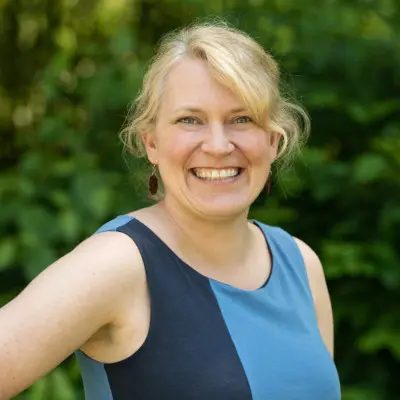 Executive Director, Alliance for Nurses for Healthy Environments
Katie Huffling, DNP, RN, CNM, FAAN is a Certified Nurse-Midwife and is the Executive Director the Alliance of Nurses for Healthy Environments. Ms. Huffling works with nurses and national nursing organizations on a variety of environmental health issues including climate change, chemical policy, inclusion of environmental health into nursing education, and sustainable healthcare. Ms. Huffling has written numerous peer-reviewed articles on environmental health issues and was an editor of the recently released environmental health e-textbook "Environmental Health in Nursing" which won the 2017 AJN Book of the Year in Environmental Health.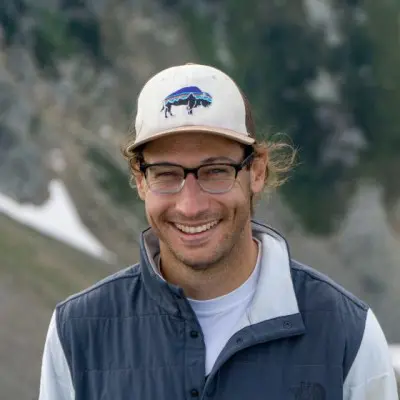 Program Director, Oil and Gas, Pembina Institute
Jan Gorski is the director of the Pembina Institute's oil and gas program, based out of Calgary. He is working to advance climate and energy policy across Canada in collaboration with diverse stakeholders in the oil and gas sector including industry, governments, and civil society. He has experience in policy development, emissions and energy modelling, and represents the Institute externally on numerous committees and other fora.
Prior to working at the Pembina Institute, Jan was a project engineer for Clearstone Engineering where he led domestic and international emissions measurement and reduction studies in the oil and gas sector. Jan holds a master's degree in mechanical engineering and a bachelor's degree in aerospace engineering, both from Carleton University.
Jan spends much of his spare time either on a bicycle or exploring the Rocky Mountains, sometimes both at the same time.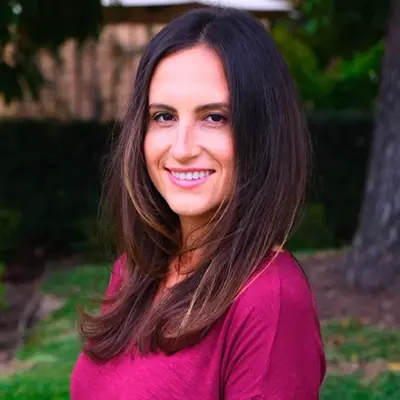 Climate Justice and Clean Air Program Director, Green Latinos
Irene is the Climate and Clean Air Program Director for GreenLatinos where she works to amplify Latinx priorities around reducing air and climate pollution at the national level. She has a decade of experience in designing and implementing clean air and climate strategies that improve the quality of life for communities on the front lines of poor air quality and climate change. She has held roles at NRDC and EDF, where she worked on coalition building around advocacy to reduce impacts from oil and gas production, and most recently served as Los Angeles Mayor Eric Garcetti's Air Quality Advisor, where she wrote and implemented LA's Climate Action Plan (LA's Green New Deal), focusing on clean ports, air quality monitoring, just transition, and oil drilling abandonment programs.
Having grown up in Spain and Peru as a child, Irene immigrated to Los Angeles with her family at the age of eight from Madrid, Spain. She holds a B.A. in International Relations from the University of San Diego and a J.D. from Boston University School of Law.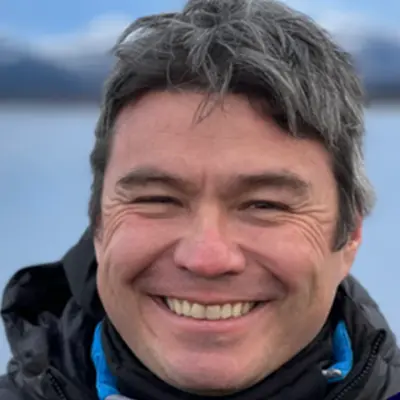 CEO, Global Methane Hub
Marcelo Mena is the former Environment Minister for Chile. As minister, he spearheaded multiple international environmental initiatives including helping craft a landmark agreement to phase out coal power generation, South America's first carbon taxes for power generation and new car sales, creating 45,000 square kilometers of national parks, and protecting 1.3 million square kilometers of ocean. Previously he was Practice Manager at the World Bank, where he led the team that created the Coalition of Finance Ministers for Climate Action.
Mena is a biochemical engineer and holds MS and Ph.D. degrees in Environmental Engineering (The University of Iowa), focusing his research on estimating the externalities of biofuels, power generation, transportation, and residential heating. He used his research to advocate for renewable energy and push for more stringent regulations to stop dirty coal power generation in Chile. He has received awards from UNEP, National Geographic, Oceans Unite, NASA and the EPA, as well as fellowships from MIT and the Fulbright Commission.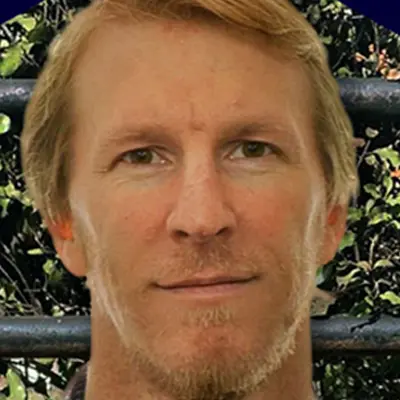 Program Director - Agriculture, Global Methane Hub
Hayden Montgomery is the Program Director for Agriculture at the Global Methane Hub. Hayden has been Special Representative of the Global Research Alliance on Agricultural Greenhouse Gases since 2016, representing its 65 member countries in all international fora and facilitating mitigation research between its members and partner organizations. From 2013 to 2016 he was New Zealand's Ambassador to Argentina, Paraguay and Uruguay. Prior to these appointments Hayden gained considerable experience within the United Nations climate change process, representing New Zealand in agriculture, land use and forestry negotiations between 2006 and 2012.
During this time (2010-2012) he was also based in the New Zealand Embassy in Paris from where he represented New Zealand in other relevant processes and organizations including the OECD, UNEP and FAO, and spear-headed New Zealand's international research cooperation on agricultural greenhouse gases. In addition to his international experience Hayden was involved in the development of New Zealand's domestic agricultural climate change policy. Hayden is based in Montevideo, Uruguay.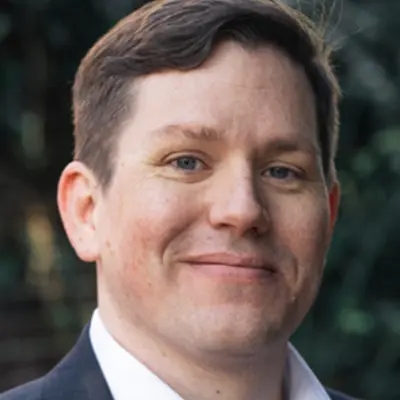 Program Director - Energy, Global Methane Hub
Alexander Birk Ege is the Program Director for Energy at the Global Methane Hub. Prior to joining, Ege was the director of strategic consulting firm BIRK Consulting, providing bespoke advice and strategies for global climate philanthropy. Alexander brings a wealth of experience, working on climate strategies for more than a decade. He was the international programme director at KR Foundation, overseeing and guiding the foundations grant-making work on Sustainable Finance, Sustainable Behaviour, Strategic Communication and New Economy. While at KR Foundation, Ege was deeply involved in several initiatives and strategies focused on accelerating the transition away from coal, oil and gas. Including setting up several new funds and providing global leadership within climate philanthropy on oil and gas strategies.
Ege holds a Master's degree in international development studies and EU studies, he has lived in Copenhagen, Brussels, Istanbul and New York and has more than 10 years' experience in the non-profit and public sectors as a policy advisor and coordinator. Ege has held positions at (inter alia) CARE, ActionAid, Climate Action Network and the Danish Ministry of Foreign Affairs. He is based in Copenhagen, Denmark.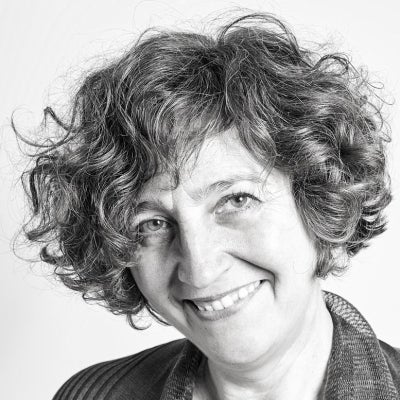 Head, CCAC Secretariat
Martina has over 25 years of experience in Environmental Policy and Programme Management, with a particular focus on energy, buildings, transport and sustainable cities, as well as partnership building. At the UN Environment Programme, she has served in different functions out of Paris and Nairobi, including in the Executive Office, heading UNEP's work on Transport, Bioenergy, Energy Policy, UNEP's work on Cities and the Secretariat of the Global Alliance for Buildings and Construction.
Martina now heads the Secretariat of the Climate and Clean Air Coalition, a core implementer of the Global Methane Pledge.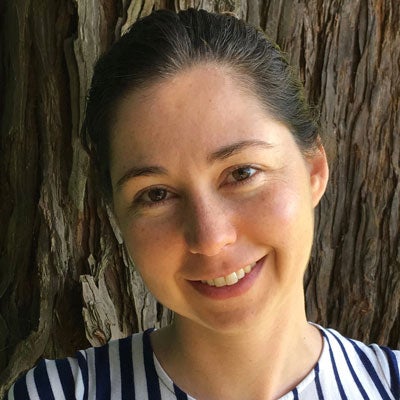 Methane science, Aerosols, HFCs, Energy Efficiency
Gabrielle Dreyfus is chief scientist at the Institute for Governance & Sustainable Development (IGSD), Washington, DC and Paris, and an adjunct professor at Georgetown University. She joined IGSD in 2017 after nearly a decade of working at the science and policy interface with the US Department of Energy, the National Oceanic and Atmospheric Administration, and US Senate. In addition to dozens of scientific and technical publications, Dr. Dreyfus worked as the lead coordinating author on a synthesis report by the International Energy Agency and United Nations Environment Programme on the intersection of energy efficiency and the phasedown of hydrofluorocarbons in the cooling sector. Dr. Dreyfus joined the Scientific Advisory Panel of the Climate and Clean Air Coalition in 2022 and served as a member of the National Academies of Sciences, Engineering, and Medicine Committee on Development of a Framework for Evaluating Global Greenhouse Gas Emissions Information for Decision Making. Dr. Dreyfus holds a B.A. in Earth and Planetary Sciences from Harvard University, and a masters and Ph.D. from Princeton University and Sorbonne Université in Geosciences.