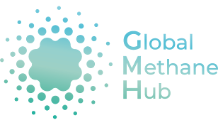 November 9th, 2022
Contact: Marisa Kim | globalmethanehub@skdknick.com | (415) 529-8361
COP27: IKEA FOUNDATION JOINS GLOBAL PHILANTHROPIC EFFORT TO REDUCE METHANE EMISSIONS
 $20M USD in Funding will Support New Grants to Identify, Track, and Measure Methane Super-Emitters
Sharm El-Sheikh, Egypt – Today, the Global Methane Hub announced that the IKEA Foundation has donated $20 million USD to support the Hub's work to slash international methane emissions by 30% by 2030. With this $20 million USD grant, IKEA Foundation joins leading international philanthropies including High Tide Foundation, William & Flora Hewlett Foundation, CIFF, and 20 other organizations. Global Methane Hub is a first-of-its-kind international alliance that has committed over $300 million towards supporting all nations, in addition to the Global Methane Pledge signatories, in the development and implementation of tangible methane reduction solutions. To date, more than 120 countries have joined the Global Methane Pledge, making it the largest display of ambition ever to reduce methane emissions.
"We are incredibly grateful to welcome the IKEA Foundation as the newest member of the Global Methane Hub community," said Marcelo Mena, CEO of the Global Methane Hub and former Minister of Environment for Chile. "This grant is the latest example of their commitment to driving climate ambition through impactful public-private partnerships. With IKEA Foundation's generous funding, we will expand the Hub's impact across the globe and fast-track more methane mitigation solutions needed to keep the crucial 1.5°C target within our reach."
Methane is more than 80 times more powerful than carbon dioxide. At least 25% of today's warming is driven by methane from human actions, with the oil and gas industry, livestock and landfills being the heaviest emitters. Reducing methane emissions is the single most effective way to rapidly slow global temperature rise. While countries have had their own methane reduction strategies for some time, the Global Methane Hub's efforts are the first-ever coordinated and unified approach to drive ambition, funding, and actionable solutions to the growing crisis of methane emissions in the atmosphere.
Since the launch in February, Global Methane Hub has released nearly $50 million in grants to support methane mitigation efforts around the world. The Hub has announced a series of new grants across the waste sector, including a $3 million grant to support the Clean Air Task Force (CATF)'s work to create an open-source Waste Methane Assessment Platform (Waste MAP); a $1.25 million grant to fund the Global Food Banking Network's work to quantify, track, and communicate global food banks' contributions to global climate mitigation efforts; and a $225,000 grant to the Netherlands Institute for Space Research (SRON) and GHGSat to expand their current project to characterize, study, and monitor landfills around the world.
Funding from The Global Methane Hub also supports and sustains action from civil society, government, and private industry. In April, the Global Methane Hub donated $10 million to the Climate and Clean Air Coalition (CCAC), which will assist 30 countries with developing plans to reduce their methane emissions, including technical support to estimate emissions, identify mitigation options, and design policies to meet those goals. In August, the Global Methane Hub gave the Beyond Oil & Gas Alliance (BOGA), the first international coalition of governments and partners working together to facilitate the phase-out of oil and gas production, an $1.5 million grant to expand their work to reduce emissions and methane gas-specific activities within BOGA member countries in order to meet the reduction targets set by the Global Methane Pledge.
###
About The Global Methane Hub
The Global Methane Hub was created to organize the field of philanthropists, experts, nonprofits, and government bodies to ensure we unite around a strategy to maximize methane reductions. Over $300 million has been raised, including $200 million that the Global Methane Fund will manage as part of a pooled fund, from more than 20 of the largest climate philanthropic organizations. To learn more about organizations that supported the commitment, view the original announcement.